Timely Guidance
The security landscape changes quickly: from attacks to methods to the marketplace.  Let us help you get up to speed quickly.

Innovative Ideas
What everyone else is doing may not be the best thing for you and your business.  Let us help you think outside the box with creative solutions.

Latest Technology
New technologies like blockchain, smart contracts, AI, and others are changing the risk landscape.  We can help you understand how it all fits together.

Clear Communication
It doesn't matter what you do if you can't communicate the value and build strong teams. From training to whitepapers, we can help you create a compelling message.
Recent Blog Posts
Our latest thoughts on all things security
The most important piece of architecture is to understand the why: why it is that you are doing what it is that you are doing. Understanding the why leads you to the how. Understand it in the context of the broader business and organization goals context and let that...
read more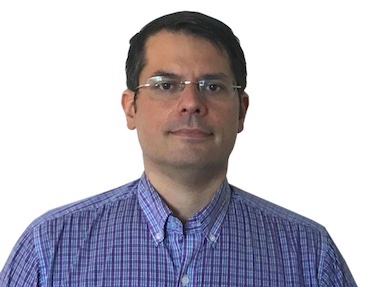 Ed Moyle
Co-Founder
Ed Moyle is currently a Partner with Security Curve. In his 25 years in information security, Ed has been a developer building cryptographic modules, a vulnerability researcher (e.g. CVE-2002-0082), penetration tester,  assessor, information security officer, vCISO, consultant, evangelist, and analyst. 
As Director of Thought Leadership and Research for ISACA, he was responsible for professional guidance (including COBIT, ITAF, subject matter guides, and audit programs.)  As  Senior Security Strategist with Savvis (now CenturyLink), Ed ran the professional services team for application security and identity.  Ed was Vice President and Information Security Officer for Merrill Lynch Investment Managers, Senior Manager with CTG, GM and Chief Content Officer for Prelude.  
Ed is co-author of Cryptographic Libraries for Developers, mentor and adviser to several early stage cybersecurity startups (e.g. Cienaga Systems, 418Intelligence, Cyberlitica, Sightline Security, SelfSafe, and numerous others).  Ed is passionate about open source, historical novels, dead languages, and cats.  
Application Security

90%

90%

Compliance and Assessment

80%

80%

Virtualization, Cloud, & Containerization

85%

85%

Security Architecture

90%

90%
Diana Kelley
CTO & Co-Founder
Diana Kelley's security career spans over 30 years. She is Co-Founder and CTO of SecurityCurve, Chief vCISO at SaltCybersecurity and donates much of her time to volunteer work in the cybersecurity community, including serving on the ACM Ethics & Plagiarism Committee, on the Executive Board at Sightline Security and Cyber Future Foundation, as Executive Board and Inclusion Working Group champion at WiCyS, Cybersecurity Committee Advisor at CompTIA, Advisory Board Chair at WOPLLI Technologies, Advisory Council member Bartlett College of Science and Mathematics, Bridgewater State University, and RSAC US Program Committee. Diana produces the #MyCyberWhy series and is the host of BrightTALK's The (Security) Balancing Act and co-host of the Your Everyday Cyber podcast. She was the Cybersecurity Field CTO for Microsoft, Global Executive Security Advisor at IBM Security, GM at Symantec, VP at Burton Group (now Gartner), and a Manager at KPMG. She is a sought after keynote speaker, the co-author of the books Practical Cybersecurity Architecture and Cryptographic Libraries for Developers, has been a lecturer at Boston College's Masters program in cybersecurity, the EWF 2020 Executive of the Year, and one of Cybersecurity Ventures 100 Fascinating Females Fighting Cybercrime.
Risk Assessment

75%

75%

Security Architecture

85%

85%

IoT Security

60%

60%

Outreach and Writing

95%

95%
Don't Be Shy. Get In Touch.
If you are interested in working together, send us an inquiry and we will get back to you as soon as we can!